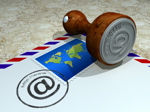 Mailing List
If you'd like to receive an email when this website is updated with new columns or information, just send us a note and ask to be added to our mailing list.
Each time Chris adds a new column, or updates the information, we'll send out a small notice, so you'll always get the information while it's still fresh!
And if you ever want to be removed from the mailing list, just send us another note to let us know.
---
If you prefer to use an RSS news reader to keep up-to-date, the RSS feed for this site is http://www.stayingstrong.ca/strong.xml

Privacy Policy:
We will use your email address only to inform you when new information has been added to this web site.
We will never sell, loan, or otherwise disclose your email address to another party, except where required to do so to comply with the law.